I'm Dr. Donavan Ramon.
Professor, Editor, Writer, Leader, Father
My Message
Ever since I first read Octavia Butler's novel Kindred as a junior at Hunter College (CUNY), I have been enamored by African-American Literature. I did not know exactly what I wanted to do after college, but Kindred made one thing clear: I needed to study African-American Literature with greater nuance and depth. Thanks to the careful preparation of the Mellon Mays Undergraduate Fellowship, I was given the chance to do so. In 2015, I emerged with a Ph.D. in English from Rutgers University, with a focus on the Literatures of the Black Diaspora.

Today, I teach African-American Literature as an Assistant Professor of English at Southern Illinois University Edwardsville. When I am not teaching or writing on African-American Literature, I am an editor & mentor.

Please reach out to me to learn more about my work, to invite me to speak to your students or organization about African-American Literature, or to have me edit your work as the DR. of Words.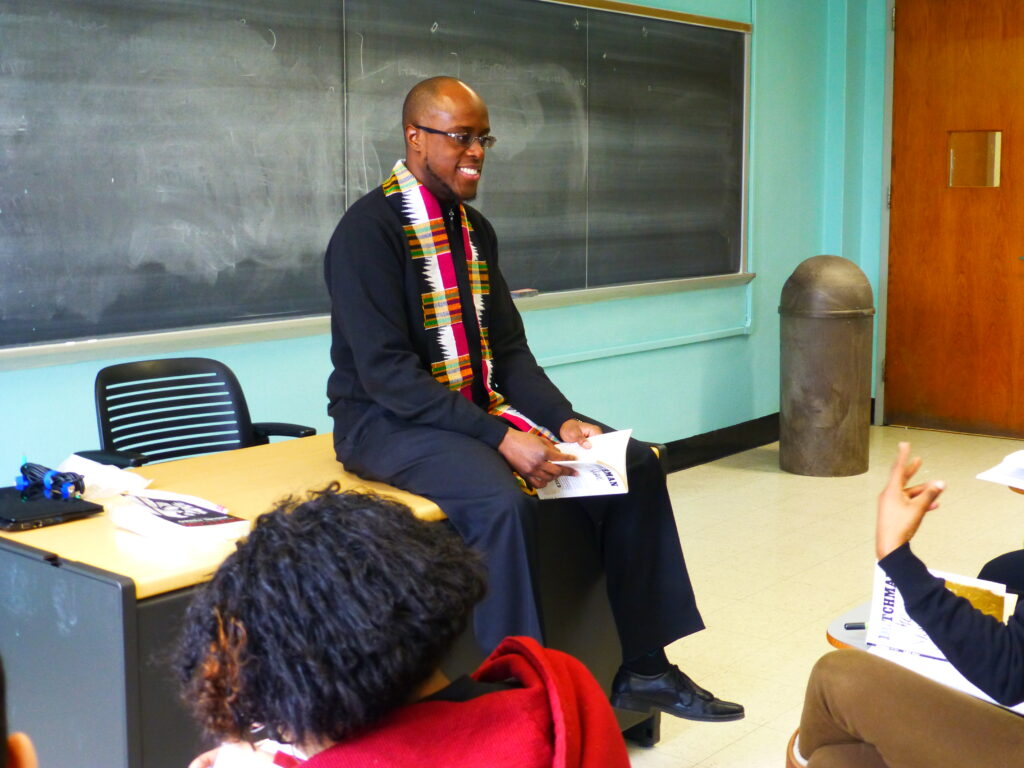 Background
A native of Harlem, New York, I earned my B.A. in English and the Special Honors Curriculum from Hunter College of the City University of New York, and my Ph.D. in African American Literature from Rutgers University.
Experience
Over the past decade, I have taught at universities in New York, New Jersey, and Kentucky, and have published a range of scholarly and popular works. I specialize primarily in African-American Literature and literatures of the African Diaspora.
DR. of Words
If you are looking for someone to edit your work, please contact me.
For the past decade, I have edited all types of documents: dissertations, books, college and graduate school admissions essays, MA theses, resumes, and cover letters, among others.
Leadership
In addition to my academic pursuits, I am a mentor and member of the Lexington Urban League Young Professionals. I also serve on the boards for the YMCA and Junior Achievement.